Heater Repair in Winter Garden, & Bay Hill FL, and Surrounding Areas
There are many companies out there offering great heater repair and other HVAC services. Some of them promise cost effective prices, others promise free or complimentary services and others may offer to do your job faster than anyone else. While these are all reasonable offers and customers would jump at the chance to take these companies up on their offer, very few of them actually do deliver what they promise. You should never invite a contractor into your home without speaking to previous clients and doing an ample amount of research on them. Companies like Apple Air Conditioning offers dependable and honest services, which is why most of their clients become repeat customers.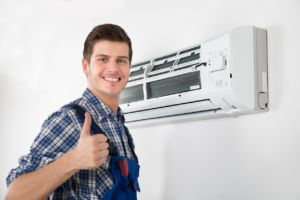 Complete HVAC Solutions
Apple Air offers complete HVAC solutions. So if you need help with the heating, cooling, and ventilation in your home, these are the people to call. They also offer services in heating repair and maintenance. Apple Air does more than just install, maintain and repair HVAC systems in your home. They also recommend best systems for your home size, type, and your requirements. The company also believes in equipping their clients with the skills to maintain their own HVAC systems and help to prolong the life of their heating and cooling systems. This is why they will give you only the best advice. When it comes to the effects of these systems on the environment, Apple Air believes in keeping it green. So you will be advised on the best practices to keep your HVAC system in top shape, while getting the most of it, but having the least amount of negative impact on the environment around you.
Apple Air is committed to offering the best possible cooling and heating services in Winter Garden, and Bay Hill, FL. Contact Apple Air for all of your HVAC requirements today and enjoy complete peace of mind.