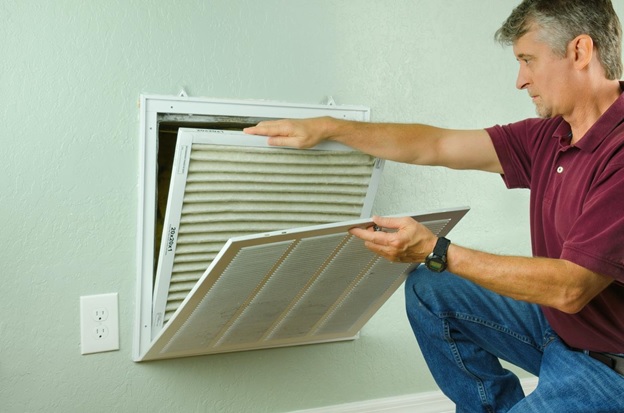 The allure of cheaper prices leads many homeowners to hire unlicensed, uninsured, and non-certified contractors to service their HVAC systems. While you may save some money on the front end of things, the list of potential issues down the road can be catastrophic and will quickly erode any potential cost savings. There are a multitude of so called HVAC technicians that take advantage of loosely enforced licensing laws and operate illegally without proper certification.
When you deal with unlicensed contractors you run the risk of experiencing a multitude of issues. From incomplete and inferior work to unexpected spikes in the projected price, when you work with an unlicensed HVAC contractor you leave the door open for major issues. When you begin your contractor search for air condition and heating repairs in Bay Hill, FL there are a few things you should look for. While we at Apple Air Conditioning and Heating have the expertise needed to perform all your HVAC maintenance and repair needs, we'd still like you to be as informed as possible when making such a huge decision. The following are just a few things you should look for in a quality HVAC repair professional.
They are licensed
The first step in choosing a qualified HVAC repair professional is ensuring that they are certified by the local or state professional contracting authority. When you hire licensed professional you know that he or she has completed the training and education requirements set forth by the state licensing board. While hiring a licensed professional does not guarantee professional competence, you can at least be confident that the technician has met a baseline of technical knowledge in the HVAC field. Hiring a certified and licensed HVAC professional also affords you more legal protection in case of unsatisfactory performance.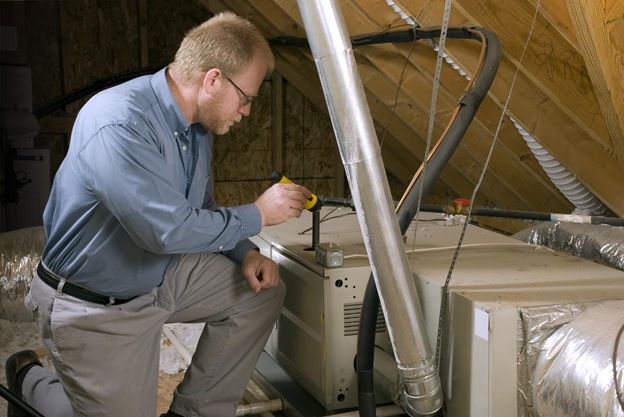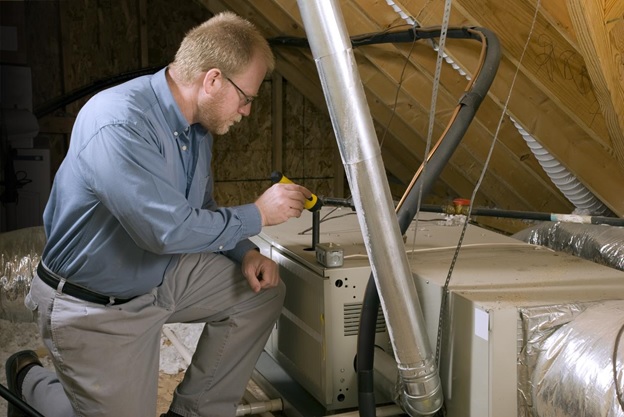 They Are Insured
Everyone makes mistakes. Even a seasoned HVAC repair professional may make occasional errors. When you work with unlicensed heating and air condition repair technicians the chances of big mistakes being made are far greater.  If you take on an uninsured and unlicensed contractor, you will likely have to pay out of pocket for any damages due to mistakes.
They Are Experienced
Certification and licensing alone do not guarantee professional competence in a heating and air conditioning technician. When looking for someone to perform your air conditioning and heating repairs in Bay Hill, FL be sure to check that they are experienced in the field.  Ask friends and family for references of qualified and experienced technicians. Word of mouth is a quality HVAC technician's best advertising tools. You can be confident you've found a qualified professional If many of your friends, family members, and colleagues speak highly of a technician's work. Check out websites that review and rate local contractors. If you have narrowed down your search to a few professionals, do a quick web search of their name and company and read any reviews.
Choosing a qualified HVAC repairman is a big decision. Repairs and maintenance of your home's heating and cooling system can carry a hefty price tag. When facing such a big expense it may be tempting to hire an unlicensed technician in an attempt to save money. While unlicensed repairmen do offer to do the job at much cheaper prices, dealing with these individuals puts your finances and even the health of your home at risk. Any upfront cost savings will quickly disappear when you're left paying for the technician's professional shortcomings.  Always make sure you hire a certified, insured, and experienced professional when searching for a technician
Call Apple for your air condition and heating repairs in Bay Hill, FL at 404-654-3777