AC Tune-Up in Winter Garden, Orlando, Kissimmee, FL, and Surrounding Areas
Living in Florida you know how important it is to keep your air conditioner in good working order. Air conditioning alters the air temperature and humidity, this process keeps everyone in your home comfortable. Air conditioning also removes air pollutants and pollen. You know how important these features are if you have seasonal allergies. In Florida, if your air conditioner quits working, it can make everyone in your household very uncomfortable. This is why scheduling regular AC Tune-Up is important.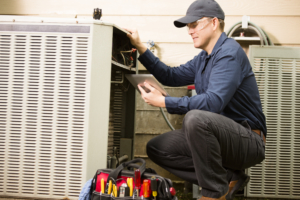 If you live in Florida you are already know how miserable your family will feel, if the air conditioning quits working. By getting an AC tune-up on a regular basis, you can eliminate costly repairs. It is important that you select the right company for the maintenance of your air conditioner.
It's not always easy to select the best company for the maintenance and repair of your air conditioner. There are many AC repair companies in Florida. So, how do you know which company will provide the best service and the best value?
Here are a few guidelines to get the best AC tune up. Work with a company that has a good solid reputation in the community. Many prefer to work with a company that is family owned. The family owned AC repair business will listen to your concerns about your air conditioner. The family owned business builds its customer base on referrals, they want to ensure that you are a happy satisfied customer. Talk with friends and neighbors to find out which company they use for their air conditioner tune up. Research air conditioning repair companies online. Often you will find special offers and discounts online. Make sure the company you select to repair your air conditioner only uses certified quality technicians. Always get an estimate on the cost of the air conditioner tune up. Compare the estimates, to see which company provides the best service at a reasonable price.
Apple Air Conditioning & Heating, Inc knows how important it is for you to have a working AC Unit in those hot summer months. Call us, or fill out an online form, to schedule AC Tune-Up in Winter Garden, Orlando, Kissimmee, FL, and Surrounding Areas